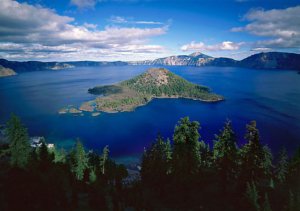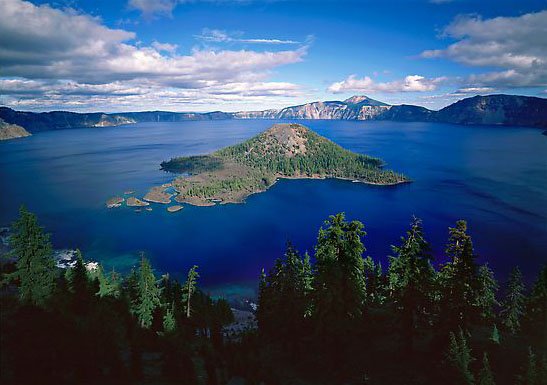 Klamath County encompasses more than 6100 square miles. Considered high desert, the region has an average of 300 days of sunshine per year. The City of Klamath Falls is the seat of Klamath County, Oregon and serves as the transportation and service center for a greater area referred to as "The Klamath Basin" (which includes south-central Oregon and north-central California).  Klamath Falls is located at the junction of US Highway 97, and Oregon State Highways 140 and 39.  The area is served by both Amtrak passenger rail service and Horizon Airlines with several non-stop, one hour services to Portland, Oregon.  Travel from Klamath Falls to Medford is 1¼ hours west, Bend is located 2½ hours north, and Reno, Nevada is 4 hours south.
Klamath Falls sits on the southern shore of the Upper Klamath Lake 133 square miles, the largest body of fresh water in the Pacific Northwest, nestled in the Klamath Basin on the eastern slopes of the Cascade Mountains.  In 1848, gold was discovered in northern California and southern Oregon.  Over the next 150 years, Klamath County grew steadily on revenues from logging, ranching and agriculture.  Like many rural communities at the turn of the century, Klamath Falls dreamed of the railroad bringing goods, services and the opportunity to travel to neighboring communities and states.  The railroad finally arrived in 1909.
Ideally located halfway between San Francisco and Portland, Klamath Falls began to realize its potential when the Southern Pacific Railroad started construction of a magnificent hotel, the White Pelican, on the corner of Main Street and Esplanade.  At that time, the city's stately new landmark set the stage for a building boom.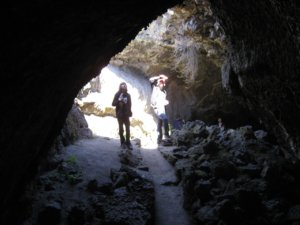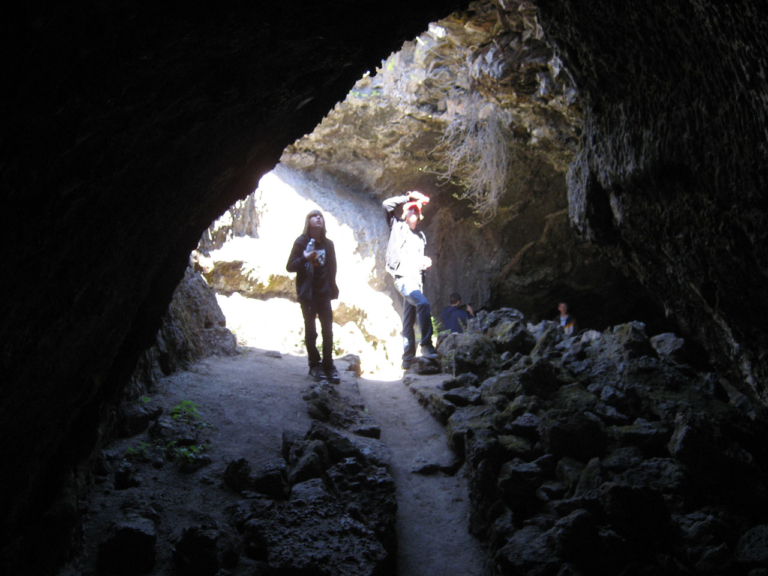 Today, however, Klamath County is best known for its wetlands, woodlands and wildlife.  Biological and geological diversity sets it apart from any other places.  Klamath County is home to Crater Lake National Park and sits directly under the Pacific Flyway.  Millions of migrating birds rest and re-nourish themselves in the county's six wildlife refuges, all within a 50-mile radius of Klamath Falls.  The largest concentration of bald eagles in the lower 48 states winters in Klamath County, feeding on rodents and waterfowl.
The wood products industry, manufacturing, service, and technology sectors have helped to develop a diversified economic base for the area.  The downtown area features various shopping, dining, and cultural facilities.  On the lakefront, Moore Park overlooks the massive Upper Klamath Lake and offers residents hiking, tennis and boating facilities.  Tourism is also a growing industry in the area due to the extraordinary natural setting and the proximity of attractions such as Crater Lake National Park, Lava Beds National Monument, seven National Wildlife Refuges, and the Running "Y" Ranch & Resort.  The Klamath Basin also supports substantial agricultural and ranching industries
Klamath is also the home of the Volcanic Legacy All American Road, a 500 mile scenic by-way that connects Crater Lake with Mount Lassen with miles of beautiful outdoor scenery and rich volcanic history from our region. Recreational activities include Mountains, lakes, streams, and the high desert offer experiences ranging from mountain biking to fly-fishing. Cultural activities proliferate in theaters, museums, and historical attractions.
Outdoor sports are unlimited for all ages and all seasons. More than 82 lakes and streams can be accessed. Over 150,000 acres of wildlife refuges are set aside primarily for wildfowl. Facilities for golf, racquetball, tennis, boating, mountain biking, horseback riding, white water rafting, jet boat excursions and sailing sports keep the outdoor person involved. Winter sports feature ice-skating, cross-country and downhill skiing, snowmobiling and snowshoeing.